Marc-André Kaufhold M.Sc.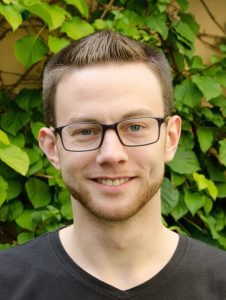 Mail:
marc.kaufhold(at)uni-siegen.de
Room: US-D 103
Phone: +49 (0)271/ 740 – 4070
Skype: mkaufhold89
Office hours: On appointment
Vitae
Marc-André Kaufhold studied Information Systems at University of Siegen and graduated in 2016 with a Master of Science. In his master thesis, investigated the applicability and potentials of Flow theory in Human-computer interaction. As a student research assistant and now research associate at the SME Graduate School and Chair of Computer-Supported Cooperative Work and Social Media, he primarily assisted in the research projects InfoStrom (2010-2013, BMBF) and EmerGent (2014-2017, EU). His research is focused on IT-supported crisis management, volunteerism in social media, and Flow theory.
Publications
2019
---

Kaufhold, M., Reuter, C. & Ludwig, T. (2019)

FLOW EXPERIENCE IN SOFTWARE ENGINEERING: DEVELOPMENT AND EVALUATION OF DESIGN OPTIONS FOR ECLIPSE

IN Research-in-Progress Papers
[BibTeX] [Download PDF]

@article{kaufhold_flow_2019,
title = {{FLOW} {EXPERIENCE} {IN} {SOFTWARE} {ENGINEERING}: {DEVELOPMENT} {AND} {EVALUATION} {OF} {DESIGN} {OPTIONS} {FOR} {ECLIPSE}},
shorttitle = {{FLOW} {EXPERIENCE} {IN} {SOFTWARE} {ENGINEERING}},
url = {https://aisel.aisnet.org/ecis2019_rip/17},
journal = {Research-in-Progress Papers},
author = {Kaufhold, Marc-Andre and Reuter, Christian and Ludwig, Thomas},
month = may,
year = {2019},
}