Jasmin Kirchhübel, M.Sc.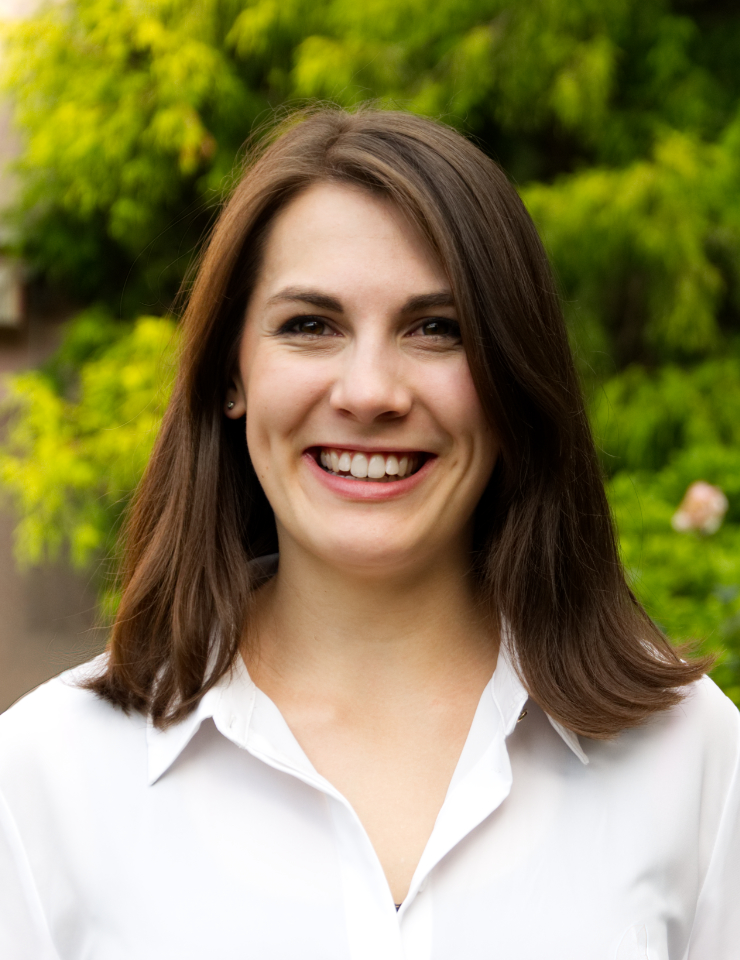 jasmin.kirchhuebel(at)uni-siegen.de
Room: US-D 102
Phone: +49 271 740-4535
Office hours: By appointment
Vita
Jasmin Kirchhübel is a research assistant and leads the EFRE/EU-funded research project
Creactive Citizen
, in which a tool to support citizen participation in infrastructure and construction projects is to be developed. She is responsible for the planning and implementation of a user-centered design process and explores innovative visualization possibilities through technologies such as augmented reality.
Jasmin first studied Applied Cognitive and Media Science at the University of Duisburg-Essen and then followed up with the consecutive Master Human Computer Interaction at the University of Siegen. In her master thesis she worked together with Florian Jasche on the topic "BeamLite – user-centered conception, implementation and evaluation of a Mixed Reality communication system for remote meetings". Various user-centric methods were applied to obtain design implications for a communication system that uses AR and VR to enhance remote meetings with additional communication channels and collaboration tools.
Jasmin's research interest lies in the exploration of application areas and interaction possibilities of AR and VR technologies. During her studies she set up the AR/VR laboratory "Holospace" to share her enthusiasm for the technologies with other students and staff. She completed the Master with the best grade and was awarded with the Artur-Woll-Preis for the best graduation of Faculty III in the winter semester 2017/2018.
---
Publications
2018
Florian Jasche, Jasmin Kirchhübel, Thomas Ludwig, Corinna Ogonowski (2018) BeamLite – Mixed Reality zur Unterstützung von Remote-Meetings, Mensch und Computer 2018 - Workshopband, url, doi:10.18420/muc2018-ws07-0378

Jasmin Kirchhübel, Florian Jasche (2018) BeamLite Nutzerzentrierte Konzeption, Implementierung und Evaluierung eines Mixed Reality Kommunikationssystems für Remote-Meetings (Masterarbeit), pdf