Dr. Aparecido Fabiano Pinatti de Carvalho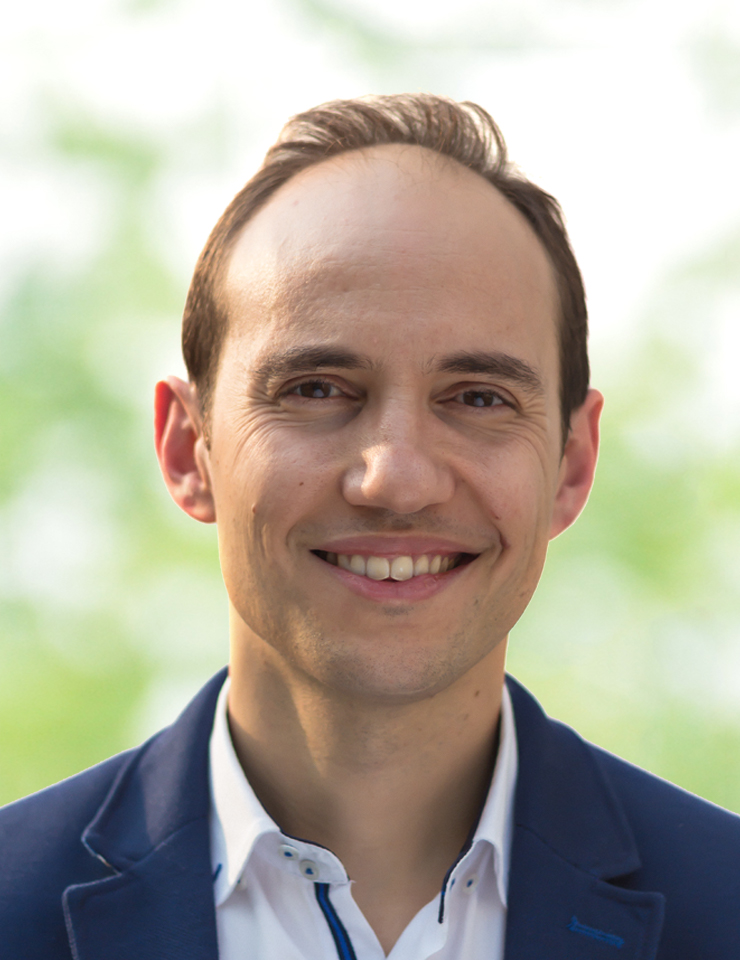 Wissenschaftlicher Mitarbeiter/ Stellvertretender Leiter der Professur für Computerunterstütztes Gruppenarbeit und Soziale Medien
Mail: fabiano.pinatti@uni-siegen.de
Raum: US-E 114
Telefon: +49 (0) 271/ 740 – 2002
Telefax: +49 (0) 271/ 740 – 3384
Sprechstunde: Nach Vereinbarung
Vita
Fabiano Pinatti, PhD, ist wissenschaftlicher Mitarbeiter am Lehrstuhl für Wirtschaftsinformatik und Neue Medien der Universität Siegen, stellvertretender Leiter der Professur für Computerunterstütztes Gruppenarbeit und Soziale Medien derselben Universität und der lokale Leiter des iDESkmu-Projekts. Er ist ein professionelles Mitglied der European Society for Socially Embedded System (EUSSET) und der Association for Computing Machinery (ACM). In der EUSSET wirkt er seit 2020 als Community Building Chair und seit 2018 als einer der Comptence Networtk Co-Chairs. Er ist auch einer der General Co-Chairs für die ACM GROUP 2022 Konferenz und war in verschiedenen Rollen als Konferenzorganisator tätig (z.B. Program Editor/Journal Papes Co-Chair für EUSSET ECSCW 2020; Proceedings Chair für ACM GROUP 2020 und 2018; Workshop Co-Chair für GROUP 2016). Darüber hinaus ist er seit einigen Jahren als Associate Chair in verschiedenen wissenschaftlichen Komitees tätig (z.B. ACM CHI 2021, 2020, 2019; ACM CSCW 2018; und IFIP INTERACT 2021).
Dr. Pinatti hält einen BSc und einen MSc in Computer Science der Federal University of São Carlos, São Paulo, Brasilien, und einen multidisziplinären PhD in Human-Computer Interaction der University of Limerick (Irland), der in einem gemeinsamen Projekt zwischen dem Interaction Design Centre und dem Department of Sociology der genannten Universität durchgeführt wurde. Seine Forschungsinteresse umfassen Mensch-Computer-Interaktion, Computer Supported Cooperative Work, Practice-based Computing, Interaction Design, Software Accessibility, Cyber-Physical Systems, Mobile and Nomadic Work und Informatik in der Bildung.
Seit 2016 leitet und führt er verschiedene Grounded Design Projekte in den oben genannten Bereichen durch, die auf dem Design Case Study Framework aufgesetzt sind. Der Schwerpunkt seiner Forschung liegt auf technologisch vermittelten menschlichen Praktiken, insbesondere auf dem Verständnis, wie Praktiken dabei helfen können, den Gestaltungs neuer und innovativer Technologien zu unterstützen und wie sie deren Nutzung beeinflussen und von ihr beeinflusste werden können. Er hat zahlreiche Artikel zu diesem Themen in angesehenen internationalen Konferenzen und Journals veröffentlicht und unterrichtet seit Anfang 2004 entsprechende Themen. Darüber hinaus begutachtet er seit mehreren Jahren Beiträge zu diesen Themen für verschiedene Konferenzen und Journals (z.B. ACM SIGCHI, ACM GROUP, EUSSET ECSCW, JCSCW, BISE un BIT). In 2020 hat er das Buch "Made to Work: Mobilising Contemporary Worklives", das er gemeinsam mit seinen Kolleginnen Dr. Breda Gray und Prof. Luigina Ciolfi verfasst hat.
Bevor er 2016 dem Uni-Siegen-Team beitrat, arbeitete er als Projektleiter des EU/AAL TOPIC-Projekts an der Multiciplinary Research Group der Technischen Universität Wien, Österreich (2013 – 2016); Lecturer am Department of Compuper Science and Information Systems, University of Limerick, Irland (2012 – 2013); Forschungsbeauftragter im Interaction Design Centre, Unieversity of Limerick, Irland, für das ISSP-Projekt Nomadic Work/Life in the Knowledge Economy (2008 – 2012); und Forschungsgruppenleiter für das Advanced Interaction Lab (LIA) der Fakultät für Informatik der Federal University of São Carlos, Brasilien (2005 – 2008).
Publikationen
2022
2021
2020
2019
2018
2017
2016
2015
2014
2013
2011
2010
2009
2008
2007
2006
2005
2004