Prof. Dr. Carla Simone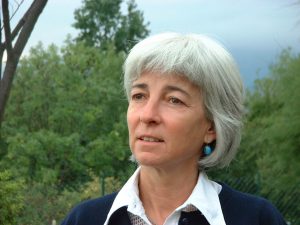 Gastprofessorin
Vita
Carla Simone holds a degree in Mathematics from the University of Torino, Italy (1972). She has been Full Professor of Computer Science at the University of Milano-Bicocca until 2015.Her main research interests show the combination of theoretical and empirical investigations with the application of their results to the design of technological supports of human activities. The main focus is on computer based supports of cooperative work and knowledge sharing within application domains such as Design, Healthcare, Ageing, Cultural Heritage and Networked Communities. A specific attention is paid to the malleability of such technologies and on the active role of the end-users in their construction.
Her research activities have been carried on in several research projects at the European and Italian level. She has published numerous journal papers, book chapters, and conference papers in renowned venues.
She is a founding member of the European Association for Socially Embedded Technologies that aims to collect researchers interested in the interplay between the computing technology and the social environments where it is constructed and used. She has been Chair and Program Associated Chair of several ACM Conferences such as CSCW and Group; she was actively engaged in the organization and in the scientific program of the European CSCW and Group conferences. She is member of the Editorial Advisory Board of the CSCW Journal.