Dr. Aparecido Fabiano Pinatti de Carvalho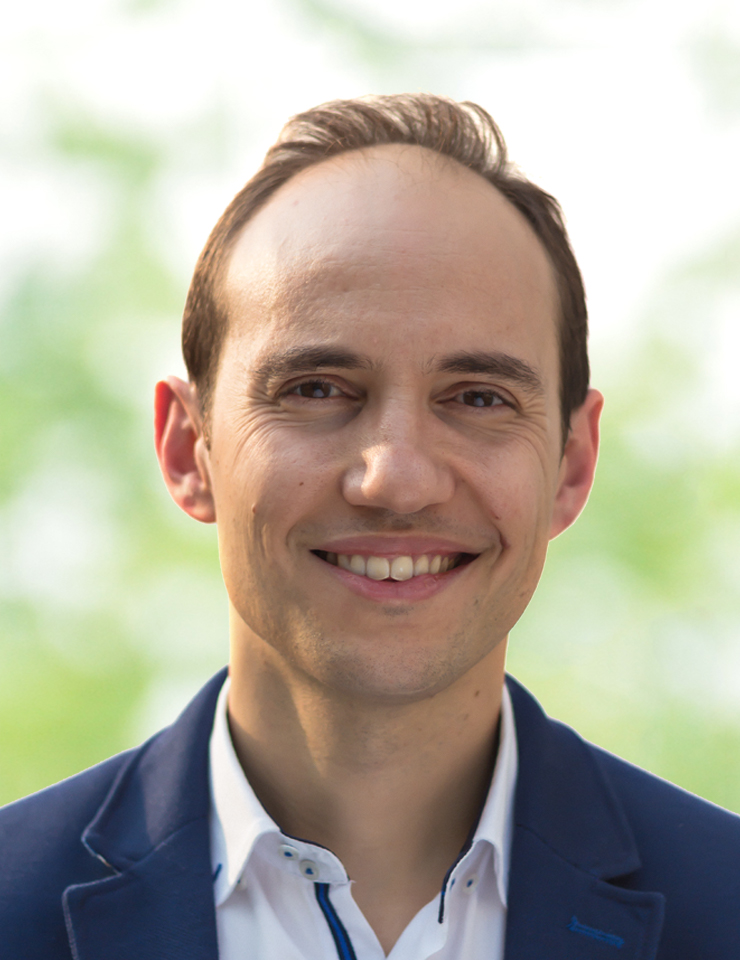 Research Associate / Deputy Director of the Chair for Computer Supported Cooperative Work and Social Media
Mail: fabiano.pinatti@uni-siegen.de
Room: US-E 114
Phone: +49 (0) 271/ 740 – 2002
Fax: +49 (0) 271/ 740 – 3384
Office hours: On appointment
Vitae
Fabiano Pinatti, PhD is currently a Research Associate at the Institute of Information Systems and New Media of the University of Siegen, Deputy Director of the Chair for Computer Supported Cooperative Work and Social Media of the same university and the university Leader for the iDESkmu Project. He is a Professional Member of the European Society for Socially Embedded System (EUSSET) and the Association for Computing Machinery (ACM). He has been serving as the EUSSET Community Building Chair since 2020 and one of the EUSSET Competence Network Co-Chairs, since 2018. He is also one for the General Co-Chairs for the 2022 ACM GROUP Conference and has served in several other Conference Organising roles (e.g., Programme Editor/Journal Papers Co-Chair for the EUSSET ECSCW 2020; Proceedings Chair for ACM GROUP 2020 and 2018; and Workshops Co-Chair for ACM GROUP 2016). Additionally, he has also been involved as an Associate Chair in assorted Scientific Committees for a number of years (e.g., in ACM CHI 2021, 2020, 2019; ACM CSCW 2018; and IFIP INTERACT 2021).
Dr. Pinatti holds a BSc and a MSc in Computer Science from the Federal University of São Carlos, São Paulo, Brazil, and a multidisciplinary PhD developed within a joint project between the Interaction Design Centre of the Department of Computer Science and Information Systems, University of Limerick, Ireland, and the Department of Sociology of the same university. His interests span Human-Computer Interaction, Computer Supported Cooperative Work, Practice-based Computing, Interaction Design, Software Accessibility, Cyber-Physical Systems, Mobile and Nomadic Work and Informatics in Education.
Since 2016, he has been leading and carrying out assorted Grounded Design projects in the above mentioned fields, predicated on the Design Case Study framework. The focus of his research is on technologically-mediated human practices, more specifically on the understanding of how practices can help identifying the design space of new and innovative technologies, and how they can shape and be shaped by their usage. He has published several articles on related topics in prestigious international conferences and has been teaching related subjects since early in 2004. He has recently published the book "Made to Work: Mobilising Contemporary Worklives", co-authored with his colleagues Dr Breda Gray and Prof Luigina Ciolfi. He has also been reviewing contributions on these themes for many conferences and journals (e.g., ACM CHI, EUSSET ECSCW, IFIP INTERACT, JCSCW, BISE, BIT) for several years.
Before joining the University-Siegen team in 2016, he worked as Project Manager of the EU/AAL TOPIC Project at the Multidisciplinary Research Group of the Vienna University of Technology (2013 Р2016); Lecturer at the Department of Computer Science and Information Systems, University of Limerick (2012 Р2013); Research Officer at the Interaction Design Centre for the ISSP Project Nomadic Work/Life in the Knowledge Economy (2008 Р2012); and Research Group Leader for the Advanced Interaction Lab (LIA) of the Department of Computer Science of the Federal University of Ṣo Carlos (2005 Р2008).
Publications
2022
2021
2020
2019
2018
2017
2016
2015
2014
2013
2011
2010
2009
2008
2007
2006
2005
2004