Assistant Prof. Dr. Claudia Müller
Contact information
Juniorprofessur IT für die Alternde Gesellschaft
Mail: claudia.mueller(at)uni-siegen.de
Room: US-F 115
Phone: +49 (0) 271/ 740 – 4076
Consultation-hour: By appointment only
Welcome
Welcome to the Junior Professorship for Business Information Systems, esp. IT for the Ageing Society!
It is common knowledge that demographic change gives rise to numerous challenges and problems. The teaching and research at the heart of the Junior Professorship are concerned with finding solutions to these issues; solutions which are supported by information technology.
The aim is to maintain and improve the social inclusion of the elderly, particularly their mobility and independence, as well as to enable them to lead a comfortable, healthy life at home, even at an advanced age.
Beyond this, "Ageing Society" draws attention to concepts enabling different generations to lead a fulfilling life of social inclusion, despite the diversity of individual needs and requirements involved. This perspective encompasses the gender-specific assessment of the appropriation and usage of new media. New technologies are considered to hold great innovative potential for future generations of domestic and health care. To tap this potential, it is essential to have a solid understanding of the everyday lives and living environments of the elderly and especially of their appropriation and potential usage of modern media.
The different ways elderly men and women apply themselves to new media demonstrates a "digital divide". Indeed, the gender-specific habituation and role patterns show that this "digital divide" is often a "gender divide" which hinders women from accessing the support offered by new media in terms of independence, self-determination and social inclusion.
In addition to the elderly users of technology themselves, people from their immediate environment can play a key role in easing – or hindering – access to technology in everyday life. These groups, which until now have been decidedly underrepresented in research, include consultants, carers and volunteers, in addition to friends and family. These groups, as well as little-analysed diversity aspects, are accordingly incorporated by the Junior Professorship in the work conducted. The work pertains to the appropriation and usage of technology by elderly cohort groups of participants aged 50+ and the people with whom they are familiar and is principally concerned with the systematic gathering of data and its subsequent active incorporation in technology development projects and product design.
Embedded within the group of the Chair of Information Systems and New Media and the Professorships of CSCW and New Media, the Junior Professorship is based on the research findings, procedures and methods of user-oriented IT-design which were successfully and firmly established by the group several years ago. The Junior Professorship aims to bundle these findings and methods in order to address the pressing problems of the Ageing Society. An insight into previous fields of research can be found (in German language only) on . www.inclusive-ageing.com The spectrum of research methods is oriented towards qualitative-empirical and participative approaches to the living and work environments of future groups of users. The Junior Professorship considers itself a partner in the "Praxlabs" initiatives which pursue participation-oriented technology research and design.
Team
B.A. Anna Deborah Irle
Research Assistant in the project: "Cognitive Village".
M.Sc. David Struzek
Research Assistant in the project: "Cognitive Village".
Mail: david.struzek(at)uni-siegen.de
Raum: US-E 116
Telefon: +49 271 740 3069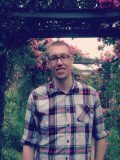 Nico Klaassen
Research Assistant in the project: "Cognitive Village".
M.A. Martin Dickel
Research Assistent in the project: "Cooperative creation of user autonomy in the context of an ageing society in the collaborative research centre: "Media of Cooperation".
Mail: martin.dickel(at)uni-siegen.de
Raum: US-E 116
Telefon: –
Dominik Korczak
Research Assistant in the project: "Cognitive Village".
–>
News
Presentations/Activities
Claudia Müller (2018): Dr. Claudia Müller, junior professor from Siegen, is vice-chairwoman of the Commission of the Federal Government's "Eighth Age Report". https://www.uni-siegen.de/start/news/oeffentlichkeit/830185.html/
Claudia Müller (2018): SFB-Workshop "Media Ethnography – Where Is the Action? Cooperative Media Practices in Ethnographic Fieldwork", organized by Clemens Eisenmann, Inka Fürtig, Simon Holdermann, David Waldecker, Claudia Müller and Martin Dickel. SFB 1187 "Media of Cooperation", University of Siegen, 14.-15. June 2018; https://www.mediacoop.uni-siegen.de/de/veranstaltungen/workshop-media-ethnography-where-is-the-action-cooperative-media-practices-in-ethnographic-fieldwork/
Claudia Müller (2018): Claudia Müller, Johanna Meurer, Carla Simone, Ina Wagner and Volker Wulf. Presentation of the ECSCW paper "Designing for Sustainability: Key Issues of ICT Projects for Ageing at Home", at ECSCW 2018, the 16th European Conference of the Computer-Supported Cooperative Work Research Unit in Nancy (France), June 2018.
https://link.springer.com/article/10.1007/s10606-018-9317-1
Claudia Müller (2017): SFB-Workshop "Digital Platforms and Boundary Infrastructures", organized by Sebastian Gießmann, Carolin Gerlitz, Hendrik Bender, Claudia Müller, Marén Schorch, Sigrid Baringhorst, Mundo Yang, Dagmar Hoffmann and Wolfgang Reißmann. SFB 1187 "Media of Cooperation", University of Siegen, 2.-3. November 2017; https://www.mediacoop.uni-siegen.de/de/veranstaltungen/workshop-digital-platforms-and-boundary-infrastructures/
Claudia Müller (2017): "Practice-based technology design for the ageing society – from technological feasibility to social innovations", invited talk and symposium discussion at Zukunftskongress BMBF, invited by Federal Ministry of Education and Research, Session: "Degree of innovation versus Usability", June 2017, Bonn, Germany.
https://www.technik-zum-menschen-bringen.de/zukunftskongress
Claudia Müller (2017) "Practice-based design for and with elderly persons" – invited talk at expert round table on the digital social space – elderly persons as co-designers of new technologies, June 2017, Ludwigshafen, Germany; invited by the Federal Ministry of Family Affairs, and held at the "Digitalgipfel" 2017, organized by the Federal Ministry of Economics. https://www.bmwi.de/Redaktion/DE/Artikel/Digitale-Welt/digital-gipfel.html
Claudia Müller (2016): "Symposium on Challenges and experiences in designing for an ageing society. Reflecting on concepts of age(ing) and communication practices", organized by Markus Garschall, Theo Hamm, Dominik Hornung, Claudia Müller, Katja Neureiter, Marén Schorch and Lex van Velsen. COOP Conference 2016 (12th International Conference on the design of Cooperative Systems) Trento, Italy, May 2016; http://coop2016.tech-experience.at/
Claudia Müller (2015): "Participatory design of new media for fostering community building and informal help in the neighbourhood; Symposium "Health in rural areas – integrated approaches in the development of rural villages", University of Siegen and Regionale 2013 Südwestfalen – "Imaginative Space: Future of rural villages", Siegen Nov. 2015.
Claudia Müller (2015): "IT for supporting care – between technological feasibility and ethically justifiable, LVR Clinic for Psychiatry", as part of the series of speeches offered by the "Gerontological forum" of the LVR Clinic for Psychiatry, Bonn, Germany, Oktober 2015
Claudia Müller (2014): "Educational arrangements in higher age" – Talk presented at the "Expert talk, education – a question of age??", Institute for social work and social paedagogics e.V., Frankfurt, Germany, December 2014.
Tenders
There is currently no open tender at this moment.
Projects
Current Research Projects
ACCESS (European Union, BMBF)
ACCESS is dedicated to digital literacy; it provides socially embedded learning opportunities for older persons with low technical skills in order to enable them to get in touch with modern technology and find meaningful ways for its every-day use. By this, the project aims at overcoming a general lack of attention to later life learning which is at stake in many countries. This is all the more important as today a multitude of digital media and new technologies exist to support older persons' wellbeing and enrich their every-day lives. However, seniors face a multitude of obstacles and hindrances when taking on these modern technologies. ACCESS puts a focus on learning processes as one solution to tackle these challenges.
We will examine different local settings of formal learning (such as adapted internet courses), as well as informal and non-formal learning opportunities (such community-based come-togethers, seniors learn together with and from seniors, inter-generational interactions). Each of the five participating countries Austria, Finland, Germany, Italy and Japan will bring a genuine expertise and focus in the project, so that learning will be examined from a holistic perspective.
The main research objectives are: The creation of learning offers which also reach out to the hard to reach older persons; The generation of learning programmes which foster health literacy; The examination of innovative learning and experience exchange models to be applied to different social contexts. Through the development of a mobile demonstration kit consisting of different devices, we aim at opening up discussion and experience exchange about state-of-the-art technologies among older adults, but also among other stakeholders who are involved in supporting and counseling the elderly in their daily living.
Further, findings on IT usage by older adults embedded in their social settings as well as in local care policies in Japan will be studied, which can be transferred to similar social arrangements in Europe or serve as reference to scrutinize other social and environmental settings.The overall project aim is the development of best strategies for supporting learning in the local environment. Measures and recommendations for future policy and practices around the uptake of internet applications and new technologies to foster wellbeing will be developed in order to spark a new learning culture for older adults.
Project website: http://www.project-access.eu
Cognitive Village/ Vernetztes Dorf – Adaptiv-Lernende, technische Alltagsbegleiter im Alter (BMBF 2015-2018)
The Cooperative project aims at the goal to connect learning and mobile technical solutions with existing individual living structures of older people and their social network (Cognitive Village). They should help the older people to an easier access to support in their local environment, so that they can still live autonomous to a great extent in spite of mental and physical deficits. These solutions should be kept simple to increase the technical, economic and political chance of realization. The perspective of the user as an older person and the social networks as well as further stakeholders, which are relevant for the care in the close environment, participatory design approaches secure an everyday live embedding and matching of the technical solutions. The solutions will be embedded in two different apartments and living complexes (section of a city and village) to identify the effects of the living environment on the technical solutions.
More Information: http://cognitive-village.de
"Kooperative Herstellung von Nutzerautonomie im Kontext der Alternden Gesellschaft"– Teilprojekt im Sonderforschungsbereich "Medien der Kooperation" der Universität Siegen (DFG 2016-2019)
The Cooperative Creation of User Autonomy in the Context of the Ageing Society. The research project is aimed at investigating the self-determined use and appropriation of digital media by both technically oriented and less technically experienced elderly people. To this end, appropriation concepts for enabling users are to be addressed, as well as discourses on self-determination in the context of the ageing society. By means of ethnographical action research and supported by design case studies, issues of situated practices as well as enabling and disabling factors within this social field of elderly people should be raised, condensed into sensitizing concepts, and corresponding support-mechanisms should be created in a participatory manner.
More Information: https://www.uni-siegen.de/phil/medienwissenschaft/forschung/mdk/
Past Research Projects
Hilfe, Rat & Tat für Mieterinnen und Mieter
The University of Siegen examines potentials of new media for neighborhoods in cooperation with the WGS Wohnungs- und Siedlungs-GmbH and the WohnBund-Beratung NRW GmbH. Together with the renters of the WGS apartments in Dortmund new IT-assisted opportunities designed and examined, which pursue the goals of social participation, self-determination and independence of the older renters, and furthermore should lead to the rise of the community spirit.
Above all, but not only for older people, opportunities should be created to learn more about what their community live offers, to foster friendships and neighbor relationships and support the exchange with their immediate environment. The focus is set on the examination of support opportunities of informal neighborhood helping networks.
More information: http://inclusive-aging.wineme.fb5.uni-siegen.de/index.php/de/projekte/hilfe-rat-und-tat
Social Display
The project Social Display includes the design of a large-format display for in-patient establishments in geriatric care. In the project new communicative, informative and entertainment forms for older people are designed and examined, which support the social participation. The use of participation oriented and empirically supported design methods make a praxis based survey and the addressing of the specific existing needs with the help of new information- and communication technologies possible.
More information: http://inclusive-aging.wineme.fb5.uni-siegen.de/index.php/de/projekte/socialdisplay-de
Alzheimer Monitoring (AMi) (BMWI 2009-2011)
The pilot scheme AMi aims to contribute to better not only the living circumstances of Demenz- and Alzheimer-patients, but also their caring family members and staff members in the establishments of geriatric care. The project partners University of Siegen and the company from Cologne created and used a technical total system on the basis of the newest GPS technology, which allows the location of Demenz-patients at any time.
More information:
Fostering Social Interactions for a Better Life of the Elderly (FoSIBLE) (BMBF/EU AAL-JP 2009-2012)
FoSIBLE aims at the well-being and self-esteem of older people by supporting an active life-style to prevent loneliness. FoSIBLE aims at providing bridging spaces to foster social interactions and experiences by acknowledging the diversity of preferences, needs and interests. Fosible will develop a Social TV community platform with game technologies and smart furniture and will provide adapted input devices including gesture recognition fostering social support between peers through virtual communities and entertainment applications.
More information: http://www.aal-europe.eu/projects/fosible/
Publications
2019
Claudia Müller, Heidi Kasper, Katharina Pelzelmayer, Karin van Holten, David Struzek, Martin Dickel (2019) Designing for Sustainable Caring Communities – the CareComLabs Framework. In Proceedings of the 17th European Conference on Computer-Supported Cooperative Work: The International Venue on Practice-centred Computing and the Design of Cooperation Technologi, doi:10.18420/ecscw2019_p09

Kathrin Englert, Lene Faust, Christian Henrich-Franke, Claudia Müller, Cornelius Schubert (2019) Media in Action: Interdisciplinary Journal on Cooperative Media 1/2018, Thematic Focus Socio-Informatics (erschienen Mai 2019)

David Struzek, Claudia Müller, Alexander Boden (2019) Entwicklung einer alltagsnahen persuasiven App zur Bewegungsmotivation für ältere Nutzerinnen und Nutzer

2018
Claudia Müller (2018) Introduction to the Thematic Focus "Socio-Informatics", Media in Action – Interdisciplinary Journal on Cooperative Media 1, url

Corinna Ogonowski, Timo Jakobi, Claudia Müller, Jan Hess (2018) PRAXLABS: A Sustainable Framework for User-Centered Information and Communication Technology Development-Cultivating Research Experiences from Living Labs in the Home

Martin Dickel, Claudia Müller (2018) Ethnographie-basiertes und partizipatives IT-Design mit älteren Menschen. Herausforderungen und Möglichkeiten für die gemeinsame Gestaltungsarbeit im Feld, Alter(n)sgerechte Informatik, E. Zehendner (ed.), FIfF-Kommunikation 4/2018

Claudia Müller () Beteiligungsorientierte Technikgestaltung mit älteren Menschen, Seniorenliga aktiv / Jahrgang 26 4/2018(ISSN 1434-8292 / G45269), p. 8 - 10, pdf

2018
Claudia Müller (2018) Technik im Alter: Senioren entwickeln mit, Careum [Webblog] (06.12.2018), url

Johanna Meurer, Claudia Müller, Carla Simone, Ina Wagner, Volker Wulf (2018) Designing for Sustainability: Key Issues of ICT Projects for Ageing at Home, Computer Supported Cooperative Work: CSCW: An International Journal 27(3-6), p. 495-537, doi:10.1007/s10606-018-9317-1

Corinna Ogonowski, Timo Jakobi, Claudia Müller, Jan Hess (2018) PRAXLABS: A sustainable framework for user-centered ICT development: Cultivating research experiences from Living Labs in the home, Socio-Informatics - A Practice-based Perspective on the Design and Use of IT Artefacts, Volker Wulf, Volkmar Pipek, David Randall, Markus Rohde, Kjeld Schmidt, Gunnar Stevens (ed.), p. 319-360, Oxford University Press, pdf

Claudia Müller, Lin Wan (2018) Information and Communication Technology Design in a Complex Moral Universe: Ethnography-Based Development of a GPS Monitoring System for Persons Who Wander, Socio-Informatics - A Practice-based Perspective on the Design and Use of IT Artefacts, Volker Wulf, Volkmar Pipek, David Randall, Markus Rohde, Kjeld Schmidt, Gunnar Stevens (ed.), p. 363-390, Oxford University Press, pdf

2017
Christian Reuter, Daniel Wiegärtner, Claudia Müller (2017) DIVOA – Unterstützung der älteren Bevölkerung bei Schadenslagen, Mensch & Computer: Tagungsband, M. Burghardt, R. Wimmer, C. Wolff, C. Womser-Hacker (ed.), p. 295-298, Regensburg, Germany: Gesellschaft für Informatik e.V., pdf, doi:10.18420/muc2017-mci-0352

Daniel Wiegärtner, Christian Reuter, Claudia Müller (2017) Erwartungen der älteren Bevölkerung an IKT für Krisenkommunikation, Mensch & Computer: Workshopband, M. Burghardt, R. Wimmer, C. Wolff, C. Womser-Hacker (ed.), p. 609-614, Regensburg, Germany: Gesellschaft für Informatik e.V., pdf, doi:10.18420/muc2017-ws17-0416

Marén Schorch, Claudia Müller, Johanna Meurer (2017) Cultural Probes: The best way to go for PD in sensitive research settings? A methodological reflexion, Mensch und Computer 2017, p. 73-78, Gesellschaft für Informatik e.V., pdf, doi:10.18420/muc2017-ws02-0304

Claudia Müller (2017) "Designing for an Ageing Society": Ergebnisse eines Symposiums im Rahmen der 12. "Conference on the Design of Cooperative Systems" (COOP, Zeitschrift Medien & Altern | Einzelausgaben 10, München: Hartung, Anja Hoffmann, Dagmar Kübler, Hans-Dieter Schorb, Bernd Schwender, Clemens, url

Claudia Müller, Marén Schorch, David Struzek, Marleen Neumann (2017) Technology Probes als Mittel zur Unterstützung der Technik-Aneignung, Mensch und Computer 2017 - Workshopband, Manuel Burghardt, Raphael Wimmer, Christian Wolff, Christa Womser-Hacker (ed.), p. 87-93, Regensburg: Gesellschaft für Informatik e.V., pdf

Dominik Hornung, Claudia Müller, Irini Shlokovski, Volker Wulf (2017) Navigating Relationships and Boundaries: Concerns around ICT-uptake for Elderly People, Proceedings of the Conference on Human Factors in Computing Systems (CHI), p. 7057-7069, pdf

David Struzek, Marleen Neumann, Claudia Müller, Marén Schorch, Dominik Hornung (2017) Aneignungshilfen für Senioren-Projektpartner – am Beispiel Google Drive, Mensch und Computer 2017, M. Burghardt, R. Wimmer, C. & Wolff, C. Womser-Hacker (ed.), p. 249 - 253, Regensburg: (Hrsg.) Gesellschaft für Informatik e.V., pdf, doi:10.18420/muc2017-mci-0349

2016
Foad Hamidi, Claudia Müller, Melanie Baljko, Marén Schorch, Myriam Lewkowicz, Abigale Stangl (2016) Engaging with Users and Stakeholders: The Emotional and the Personal, Proceedings of the 19th International Conference on Supporting Group Work, p. 453-456

Claudia Müller, W. Reissmann (2016) Technokulturelle Imaginationen als Ansatzpunkte für Participatory Design, Designing Age – Gestaltung des Alter(n)s, Medien & Altern, Zeitschrift für Forschung und Praxis 8

Markus Garschall, Theodor Hamm, Dominik Hornung, Claudia Müller, Katja Neureiter, Marén Schorch, Lex van Velsen (2016) Proceedings of the COOP 2016 Symposium on challenges and experiences in designing for an ageing society. Reflecting on concepts of age(ing) and communication practices, International Reports on Socio-Informatics (IRSI) 13(3), pdf

Dominik Hornung, Claudia Müller, Alexander Boden, Martin Stein (2016) Autonomy Support for Elderly People through Everyday Life Gadgets, Proceedings of the 19th International Conference on Supporting Group Work - GROUP '16, p. 421-424, New York, New York, USA: ACM Press, doi:10.1145/2957276.2996284

Lin Wan, Claudia Müller, Dave Randall, Volker Wulf (2016) Design of A GPS Monitoring System for Dementia Care and Its Challenges in Academia-Industry Project, ACM Trans. Comput.-Hum. Interact. 23(5), p. 31:1--31:36, New York, NY, USA: ACM, doi:10.1145/2963095

2015
Claudia Müller, Dominik Hornung, Theodor Hamm, Volker Wulf (2015) Practice - based Design of a Neighborhood Portal : Focusing on Elderly Tenants in a City Quarter Living Lab, Proceedings of the International Conference on Human Factors in Computing Systems (CHI), p. 2295-2304, doi:10.1145/2702123.2702449

Claudia Müller, Johanna Schnittert, Magdalena Walczuch, Malek Alaoui, Myriam Lewkowicz, Lin Wan, Volker Wulf (2015) Impact Factors on Social TV Research in Real Elderly Persons' Households, Proceedings of Mensch und Computer 2015, p. 213-222, Stuttgart: Oldenbourg Wissenschaftsverlag

Claudia Müller, Dominik Hornung, Theodor Hamm, Volker Wulf (2015) Measures and Tools for Supporting ICT Appropriation by Elderly and Non Tech-Savvy Persons in a Long-Term Perspective, ECSCW 2015: Proceedings of the 14th European Conference on Computer Supported Cooperative Work, 19-23 September 2015, Oslo, Norway, p. 263-281, Cham: Springer International Publishing, doi:10.1007/978-3-319-20499-4_14

Volker Wulf, Claudia Müller, Volkmar Pipek, Dave Randall, Markus Rohde, Gunnar Stevens (2015) Designing Socially Embedded Technologies in the Real-World, Designing Socially Embedded Technologies in the Real-World, p. 111-150, London, United Kingdom: Springer, url, doi:10.1007/978-1-4471-6720-4

Bianca Gockel, Timo Sackmann, Claudia Müller (2015) Kommunikation von Verbundenheit mittels Smartwatch, Mensch & Computer: Tagungsband, p. 331-334, Stuttgart, Germany: Oldenbourg Wissenschaftsverlag, pdf

Alexander Boden, Martin Stein, Claudia Müller, Dominik Hornung, Michael Liegl, Monika Buscher, Volker Wulf () Engaging with Different Levels of Ethical Dilemmas in Participatory Design, Workshop Engaging with Users and Stakeholders: The Emotional and the Personal, p. accepted for publication

2014
Claudia Müller, Dominik Hornung, Volker Wulf (2014) Design eines Nachbarschaftshilfeportals für ältere Mieter/-innen: Adressierung und Förderung der User Experience, Medien & Altern : Zeitschrift für Forschung und Praxis 3(4), p. 34-49

Lin Wan, Claudia Müller, Volker Wulf, David Randall (2014) Addressing the subtleties in dementia care, Proceedings of the 32nd annual ACM conference on Human factors in computing systems - CHI '14, p. 3987-3996, New York, New York, USA: ACM Press, doi:10.1145/2556288.2557307

Claudia Müller (2014) Praxisbasiertes Technologiedesign für die alternde Gesellschaft. Zwischen gesellschaftlichen Leitbildern und ihrer Operationalisierung im Design, Siegen, Germany: Lohmar-Köln

Claudia Müller, Cornelius Neufeldt, Volker Wulf (2014) Moving into a Senior Apartment: Opportunities and Hindrances in Rebuilding Social Relationships among Elderly, Proceedings of the ACM CSCW Workshop on Collaboration and Coordination in the Context of Informal Care, Baltimore, MD, USA: ACM

Claudia Müller, Marén Schorch, Rainer Wieching (2014) PraxLabs as a Setting for Participatory Technology Research and Design in the Field of HRI and Demography, Proceedings of the Workshop "Socially Assistive Robots for the Aging Population: Are we trapped in Stereotypes?", Human Robot Interaction Conference, Bielefeld: Bielefeld University

2013
Jonas Braier, Martin Burkhard, Katja Herrmanny, Michael Koch, Anna Kötteritzsch, Claudia Müller, Andrea Nutsi, Alexander Richter, Sandra Schering, Volker Wulf, Jürgen Ziegler (2013) AAL-Workshop "Lachen kennt kein Alter", Mensch & Computer: Workshopband, p. 243-397, München: Oldenbourg Wissenschaftsverlag, doi:10.1524/9783486781236.343

Claudia Müller, Cornelius Neufeldt, Timo Jakobi, Volker Wulf (2013) Ankerpunkte für das Participatory Design mit älteren Menschen, Mensch & Computer: Workshopband, p. 347-354, München: Oldenbourg Verlag, url

Claudia Müller, Lin Wan, Volker Wulf (2013) Dealing with Wandering in Institutional Care: Exploring the Field, Proceedings of the ICTs for improving Patients Rehabilitation Research Techniques, p. 101-104, Venice, Italy: IEEE, doi:10.4108/icst.pervasivehealth.2013.252103

2012
Claudia Müller, Alexander Boden (2012) Neue Medien und technische Hilfen im Alltag – ein Wegweiser, Broschüre im Auftrag des BMFSFJ, pdf

Claudia Müller, Cornelius Neufeldt, David Randall, Volker Wulf (2012) ICT-development in residential care settings: sensitizing design to the life circumstances of the residents of a care home, Proceedings of CHI '12, p. 2639-2648, New York, NY, USA: ACM Press

Claudia Müller, Anna Kötteritzsch, Steffen Budweg (2012) Technologische Komponenten von heute als Aushandlungsartefakte für neue Kompositionen von morgen - Erfahrungen und Ergebnisse aus dem AAL-Projekt FoSIBLE, Technik für ein selbstbestimmtes Leben (AAL 2012), Berlin, Germany: VDE Verlag

Claudia Müller, Cornelius Neufeldt (2012) Dimensionen medialer Nähe im Altenheim - Ein empiriegestützter Designprozess von Internetanwendungen für hochaltrige Menschen, Medialität der Nähe, Pablo Abend, Claudia Müller, Tobias Haupts (ed.), Bielefeld: transcript Verlag

Alexander Richter, Claudia Müller, Myriam Lewkowicz, Steffen Budweg (2012) Special Issue on Ambient Assisted Living, i-com 11(3), p. 1-2, pdf

Claudia Müller, Lin Wan, Martin Stein, Cornelius Neufeldt (2012) Experience of Giving and Receiving – Living Lab-based Technology Design with Elderly People, Workshop CHI '12, pdf

Claudia Müller, Martin Stein, Lin Wan, Cornelius Neufeldt, Volker Wulf, Steffen Budweg (2012) Nutzerorientierte Technikforschung und -entwicklung im Feld Ambient Assisted Living: Ergebnisse aus dem AAL-Projekt FoSIBLE, Zeitschrift für Gerontologie und Geriatrie 1

Steffen Budweg, Claudia Müller, Myriam Lewkowicz (2012) Designing for Inter/Generational Communities. Proceedings of the 3rd International Workshop "Fostering Social Interactions in the Ageing Society", COOP Conference 2012, International Reports on Socio-Informatics (IRSI) 9(1)

Steffen Budweg, Myriam Lewkowicz, Claudia Müller, Sandra Schering (2012) Fostering Social Interaction in AAL: Methodological reflections on the coupling of real household Living Lab and SmartHome approaches, i-com 11(3), p. 30-35, doi:10.1524/icom.2012.0035

Claudia Müller, Cornelius Neufeldt, David Randall, Volker Wulf (2012) ICT-development in residential care settings, Proceedings of the 2012 ACM annual conference on Human Factors in Computing Systems - CHI '12, p. 2639-2648, New York, New York, USA: ACM Press, doi:10.1145/2207676.2208655

Pablo Abend, Tobias Haupts, Claudia Müller (2012) Medialität der Nähe, Bielefeld: transcript Verlag

2011
Alexander Boden, Claudia Müller, Bernhard Nett (2011) Conducting a Business Ethnography in Global Software Development projects of small German enterprises, Information and Software Technology 53(9), p. 1012-1021, doi:10.1016/j.infsof.2011.01.009

2010
Claudia Müller, Volkmar Pipek, Christian Reuter, Claudia Mueller, Volkmar Pipek, Christian Reuter (2010) Globale Infrastruktur - lokales Arbeiten: Praxis IT-gestützter Wartung bei einem Energieversorger, Mensch & Computer 2010: Interaktive Kulturen, Jürgen Ziegler, Albrecht Schmidt (ed.), p. 37-46, Duisburg, Germany: Oldenbourg-Verlag, pdf

Claudia Müller, Cornelius Neufeldt, L. Schöer (2010) Designing a large social display for an old people's home, Adjunct Proceedings of EuroITV

Claudia Müller, Lin Wan, Dalibor Hrg (2010) Dealing with wandering: a case study on caregivers' attitudes towards privacy and autonomy when reflecting the use of LBS, Proceedings of the 16th ACM international conference on Supporting group work - GROUP '10, p. 75, New York, New York, USA: ACM Press, doi:10.1145/1880071.1880082

2009
Christian Reuter, Volkmar Pipek, Claudia Mueller, Claudia Müller (2009) Avoiding crisis in communication: a computer-supported training approach for emergency management, International Journal of Emergency Management (IJEM) 6(3-4), p. 356-368, pdf

Christian Reuter, Volkmar Pipek, Claudia Mueller, Claudia Müller (2009) Computer Supported Collaborative Training in Crisis Communication Management, Proceedings of the Information Systems for Crisis Response and Management (ISCRAM), Jonas Landgren, S Jul (ed.), Gothenburg, Sweden: ISCRAM, pdf

Bernhard Nett, Alexander Boden, Claudia Müller (2009) Business Ethnography als ethnografische Gestaltungsperspektive, Kultur-Forschung. Zum Profil einer volkskundlichen Kulturwissenschaft, p. 111-131, Münster: Lit

Claudia Müller, Volkmar Pipek (2009) Socio-spatial implications of converging physical and digital infrastructures for crisis management: Ethnography of two service technician working environments of a power provider company, Proceeding of the 6th International ISCRAM Conference

Claudia Müller, Myriam Lewkowicz, Volkmar Pipek, Markus Rohde (2009) Enhancing Interaction Spaces by Social Media for the Elderly, International Reports on Socio-Informatics (IRSI) 6(3), p. 3-7, url

Claudia Müller, Cornelius Neufeldt (2009) Challenges towards the Design of Locative Media for Supporting Interaction Spaces for the Ageing Society, Mobile HCI 2009 Workshop: Community Practices and Locative Media

2008
Claudia Müller, Bernhard Nett (2008) The structuring of ill-structured topics – Capital forms and learning in regional networks of the software branch., Workshop "The Missing Chapters: Learning Sciences Beyond the Classroom", 8th International Conference of the Learning Sciences 2008

Volkmar Pipek, Gunnar Stevens, Claudia Müller, Michael Veith, Sebastian Draxler (2008) Towards an Appropriation Infrastructure: Supporting User Creativity in IT Adoption, Proceedings of the European Conference on Information Systems (ECIS), Willie Golden, Thomas Acton, Kieran Conboy, Hans van der Heijden, Virpi Kristiina Tuunainen (ed.), p. 1165-1177, pdf

2007
Volkmar Pipek, Michael Veith, Gunnar Stevens, Claudia Müller, Sebastian Draxler (2007) Jede Software ist "Social", Analyse sozialer Netzwerke und Social Software - Grundlagen und Anwendungsbeispiele, N. Gronau, C. Mueller (ed.), p. 199-234, Berlin: GITO Verlag

2006
Claudia Müller, Bernhard Nett (2006) Regional Exchange of Knowledge between ICT Professionals from Industry and Research: The social differentiation of interests and practices in the theory of Pierre Bourdieu, Contribution to the International Workshop on Software-Engineering Networking Experience on the European Systems and Software Engineering Process and Innovation Conference (EuroSpi 2006)

Bernhard Nett, Tobias Dyrks, Marco Durissini, Claudia Müller (2006) Ethnographisch fundierte evolutionäre Produktfindung: Die Entwicklung des Community Brokers, Multikonferenz Wirtschaftsinformatik (MKWI) 1, p. 287-298

Ludger Thomas, Bernhard Nett, Claudia Müller (2006) Regionale Netzwerke als Möglichkeit des Interorganisationalen Wissens- und Erfahrungsaustauschs 1 . Projektrahmen und Förderung des Software Engineering in 2 . Regionale Netzwerke als Einbettung von Software Engineering- Expertise in soziale und regionale, Beiträge der 36. Jahrestagung der Gesellschaft für Informatik e.V. (GI), p. 273-280

2005
Claudia Müller, Bernhard Nett, Ludger Thomas, Marco Durissini (2005) Learning cultures in/ among small and medium-sized enterprises of the German software branch, contribution to the workshop on "Collaboration, cooperation and transaction. Communalities and Differences" of the international conference on Communities and Technologies (C&T 2005)